Julie James is one of my favorite contemporary romance authors. Each and every one of her books have been winners for me and her latest, Love Irresistibly, releasing on April 2nd from Berkley is getting rave reviews from those who have already read an ARC.

Seriously, if you're not reading Julie James, you're doing yourself a disservice. If you don't read contemporary romance, I would recommend you take a chance and start reading Julie! She makes government and law fun to read about.


Synopsis:
HE'S USED TO GETTING WHAT HE WANTS…

A former football star and one of Chicago's top prosecutors, Assistant U.S. Attorney Cade Morgan will do anything to nail a corrupt state senator, which means he needs Brooke Parker's help. As general counsel for a restaurant company, she can get a bug to the senator's table at one of her five-star restaurants so the FBI can eavesdrop on him. All Cade has to do is convince Brooke to cooperate—and he's not afraid to use a little charm, or the power of his office, to do just that.

AND WHAT HE WANTS IS HER.

A savvy businesswoman, Brooke knows she needs to play ball with the U.S. Attorney's office—even if it means working with Cade. No doubt there's a sizzling attraction beneath all their sarcastic quips, but Brooke is determined to keep things casual. Cade agrees—until a surprising turn of events throws his life into turmoil, and he realizes that he wants more than just a good time from the one woman with whom he could fall terrifyingly, irresistibly in love . .
Click here for an excerpt.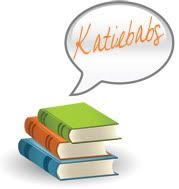 And just because I'm a big big Maru fan, I have to post this video of Maru sunbathing. I seriously could loop this video over and over and it would never get boring. Might just be the best Maru video of them all: