Shatter Me was one of my favorite reads last year, and when I heard the sequel, Unravel Me was moved to early 2013, I wanted to scream. But Tahereh has a special treat for her fans, mainly those who has this obsession with the psycho villain, Warner (I raise my hand gladly in admitting this).

Destory Me (Shatter Me #1.5) is an ebook only from Warner's POV after the events of Shatter Me, and I'm over the moon this will be released in October from HarperCollins.


Synopsis:
Perfect for the fans of Shatter Me who are desperately awaiting the release of Unravel Me, this novella-length digital original will bridge the gap between these two novels from the perspective of the villain we all love to hate, Warner, the ruthless leader of Sector 45.

In Tahereh Mafi's Shatter Me, Juliette escaped from The Reestablishment by seducing Warner—and then putting a bullet in his shoulder. But as she'll learn in Destroy Me, Warner is not that easy to get rid of. . .

Back at the base and recovering from his near-fatal wound, Warner must do everything in his power to keep his soldiers in check and suppress any mention of a rebellion in the sector. Still as obsessed with Juliette as ever, his first priority is to find her, bring her back, and dispose of Adam and Kenji, the two traitors who helped her escape. But when Warner's father, The Supreme Commander of The Reestablishment, arrives to correct his son's mistakes, it's clear that he has much different plans for Juliette. Plans Warner simply cannot allow.

Set after Shatter Me and before its forthcoming sequel, Unravel Me, Destroy Me is a novella told from the perspective of Warner, the ruthless leader of Sector 45.
Can someone explain to me the new eye motif on these covers? I know the cover for Shatter Me was a huge disappointment and didn't do that much in helping with the sales of the book. But overall I think this is a vast improvement.
And here is Unravel Me, book #2, coming February 5th 2013: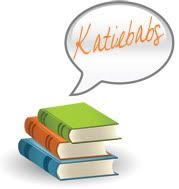 \